The RC4 comes in an ultra durable, stackable box for secure and easy transport. The RC4 and every accessory we produce will be located in the box. Other accessories will be shipped seperately.
Dimensions: 120x80x55cm (LxWxH)
Weight 90kg - 110kg (Depends on accessory choices)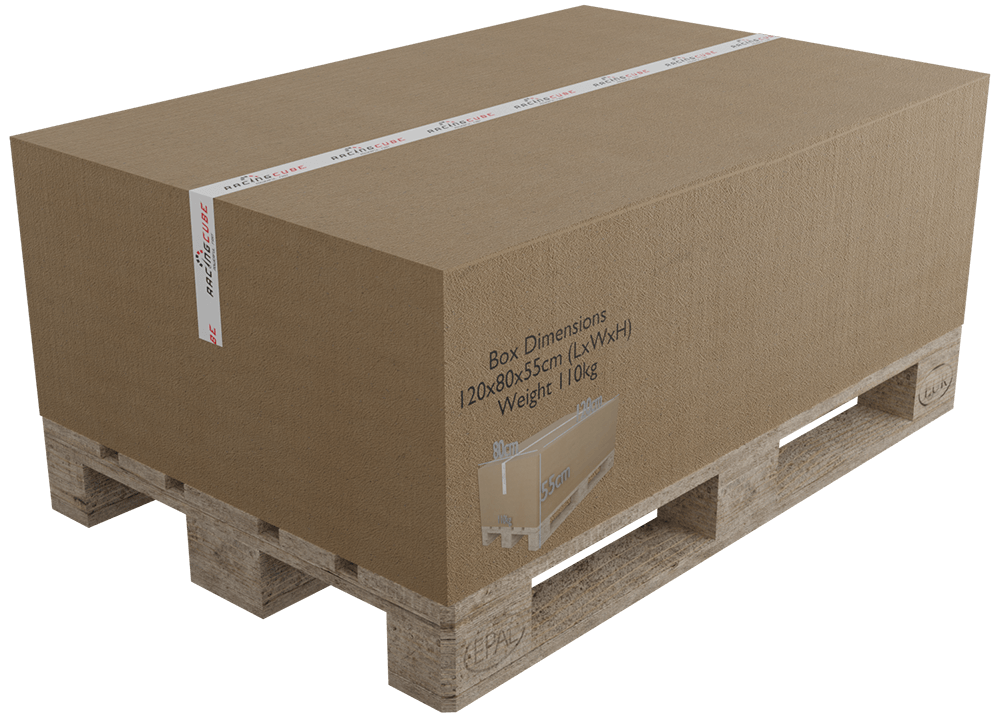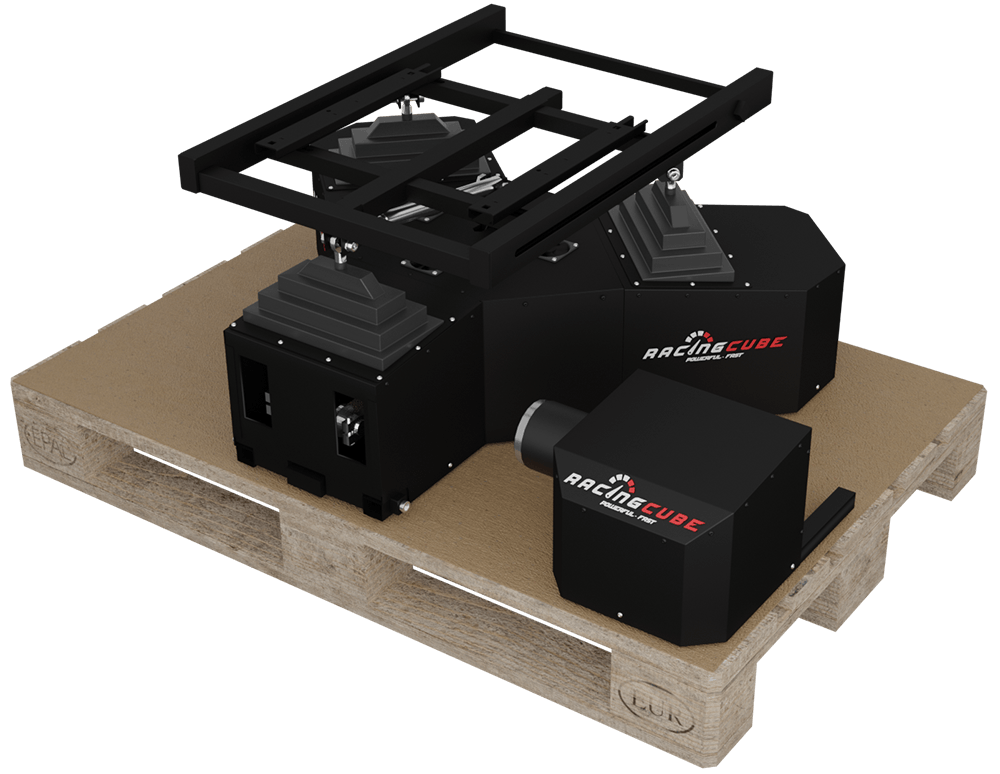 ¶ RC4 Standard Package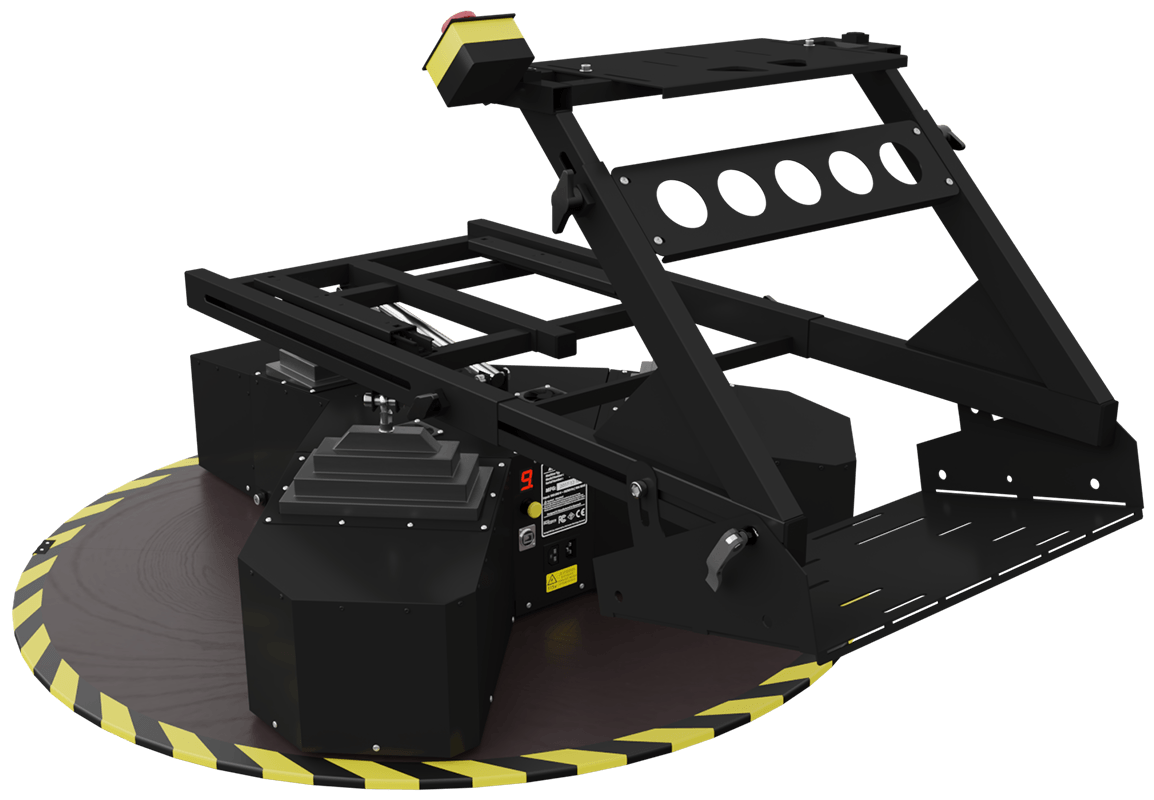 The standard package includes everything you need for a racing setup and 360 deg. rotation. You will need to provide your own steering wheel, computer, and other accessories if you choose the standard package.
We do include a Sparco seat slider that fits all standard seats on that market. For more information see this LINK.
¶ Standard Items (Included)